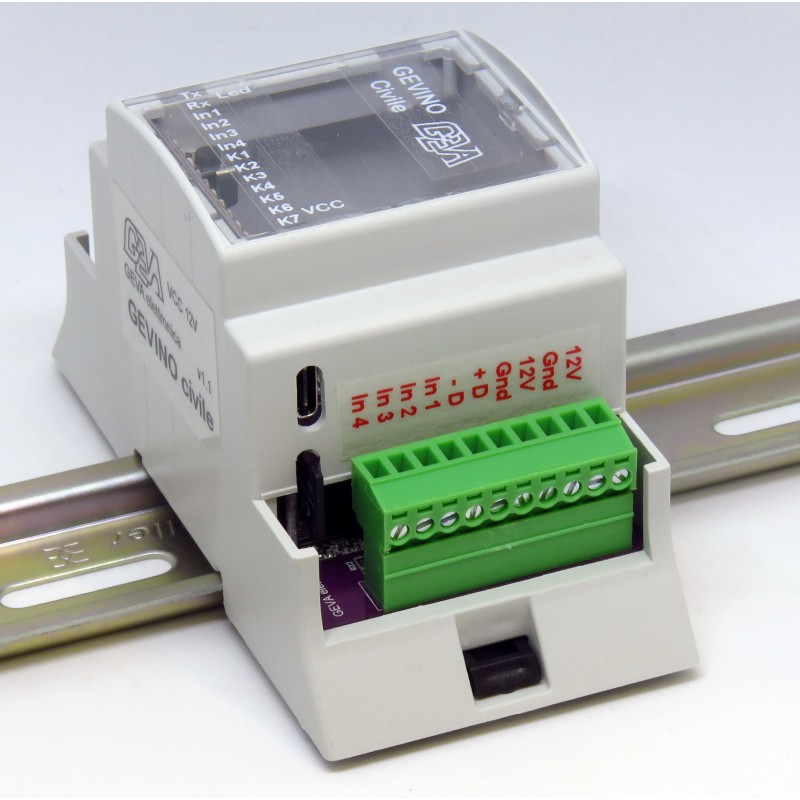  
GEVINO Civile - PLC
Available.

PayPal protection

Fast Delivery
GEVINO Civile
Power 12V
3 relys 250VAC/30VDC 5A
4 inputs 12V
RS485
micro SD
micro USB
19 Leds
5 Serial  (EPS-SIM800-RS485-Mbus-USB)
SPI + I2C


Debug via Ethernet Telnet
Programming via Ethernet FTP (Asking SD bootloader)
Optional:
4 + relays, total 7 outputs, only in the absence of the Ethernet module.
Ethernet module
WiFi ESP01 module 
Bluetooth HC-xx module 
cellular modem SIM800
M-Bus
Battery RTC
Power supply 220V 12V internal.
Bootloader for firmware loading from micro SD
OLED display 128x128 pixel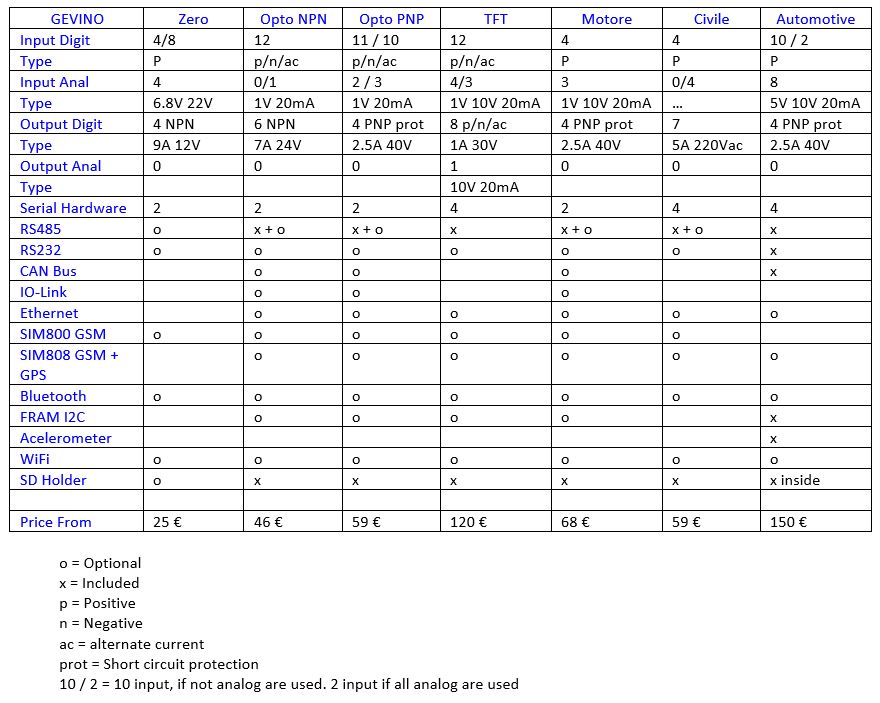 follow us on Facebook
No customer reviews for the moment.