The Geva designs and produces electronic cards and equipment on customer specification.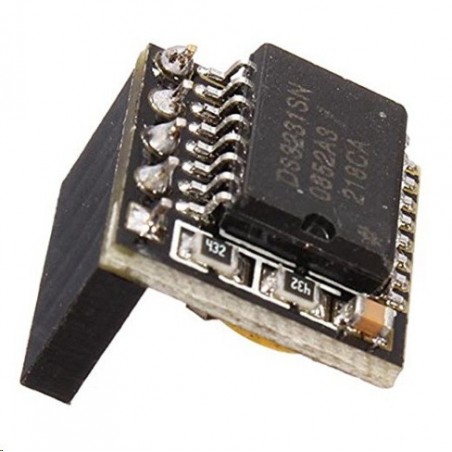  
DS3231 RTC Clock
DS3231 precisione RTC Clock 
For GEVINO opto v1.2

PayPal protection

Fast Delivery
Feature:

1. Within -40 ° C to +85 ° C temperature range, timing accuracy is maintained at ± 5ppm (± 0.432 sec / day).
2. Provide battery backup for continuous timing.
3. Low-power.
4. Device package and function compatible with the DS3231.
5. Complete clock functions include seconds, minutes, hours, day, date, month and year timing, and provide valid to 2100.
6. Two calendar alarm.
7. 1Hz and 32.768kHz output.
9. High-speed (400kHz) I2C serial bus.
10. +2.3 V to +5.5 V supply voltage.
11. ±3°C accuracy digital temperature sensor.