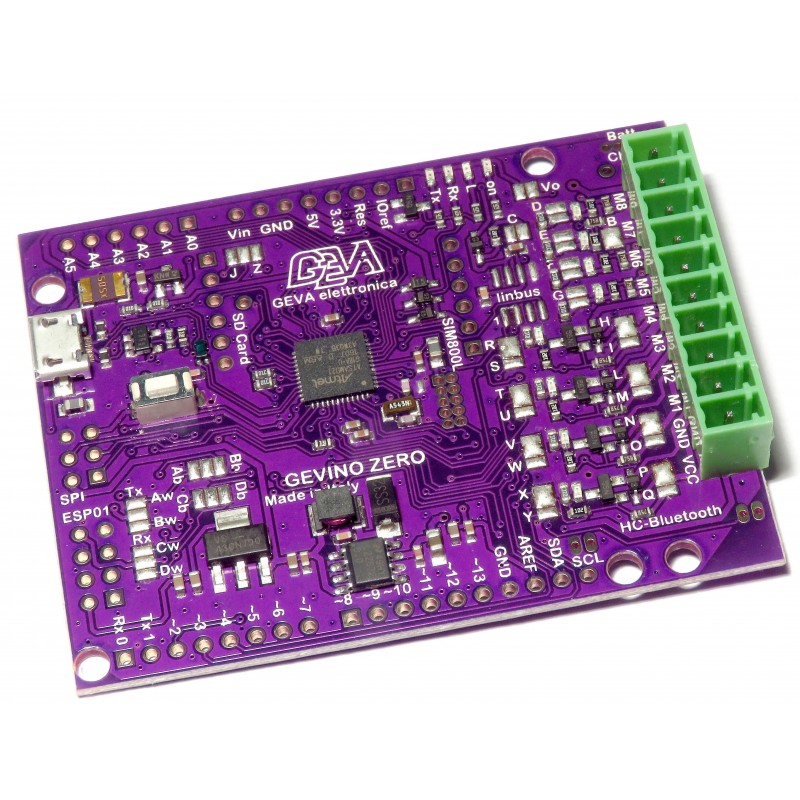  
GEVINO ZERO - PLC LINbus
Compatible ZERO M0 Arduino
Input Output, LED, WiFi, GSM, Bluetooth, RS232, LiPo Battery, Ethernet, TFT, LIN Bus LINBUS.
Made in Italy

Protezione PayPal

Spedizione Rapida
GEVINO ZERO,  Compatible ZERO M0 Arduino
CPU ATSAMD21G18 - Arduino ZERO M0 compatible.
48 Mhz, 32-bit ARM Cortex - M0+ processor.
Flash 256KB, RAM 32K


Micro USB.
Pin to pin Arduino ZERO - M0.
Removable Terminals.
VCC, Input, 7V to 20V
4 terminals, Digital Input /Analog Input
   Digital input with LED, need to bring VCC.
   Analog input 1V fs, 6.8V fs, 22V fs
4 terminals, Digital Input / Digital Output
   Digital input with LED + Protection diode, , need to bring VCC.
   9A 12V Output Mosfet with LED (max 6A), protection diode. We advise you not to exceed 6A
Supply:
GEVINO board
unsoldered 5 block pins
unsoldered Right Terminal, male + female
Optional:
Right angle terminals
WiFi modem ESP-01 ESP8266
GSM modem SIM800L
Bluetooth module HC-09
RS232 DB9 module
LiPo Battery and Battery Charger
Ethernet Module
TFT touch
LIN Bus IC - Atmel ATA663211 – Need to be solder on the PCB
Zero bootloader default
M0 bootloader on request
On M0 don't forget that D2 and D4 are exchanged 
A to Z, Aw to Dw, Ab to Db, Vo, Are soldering Jumper, see table for their use.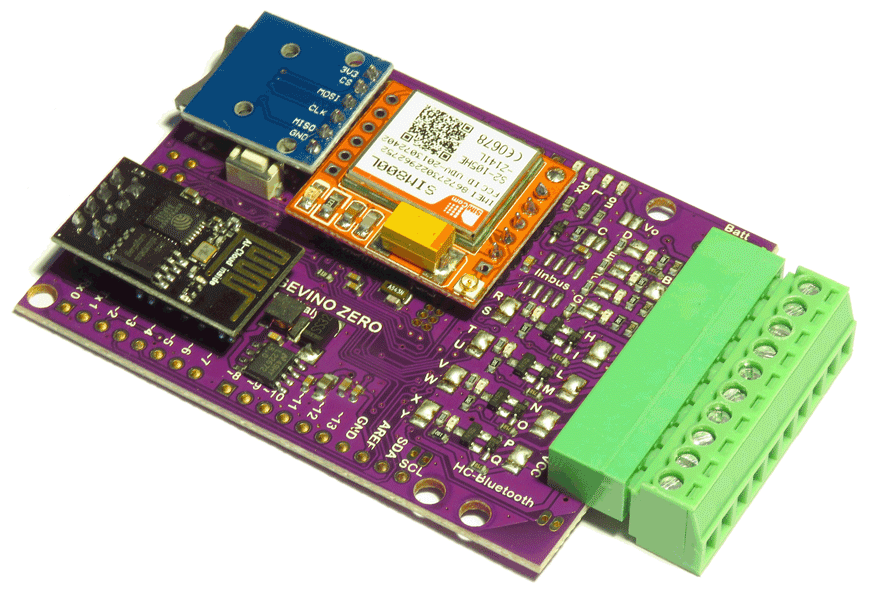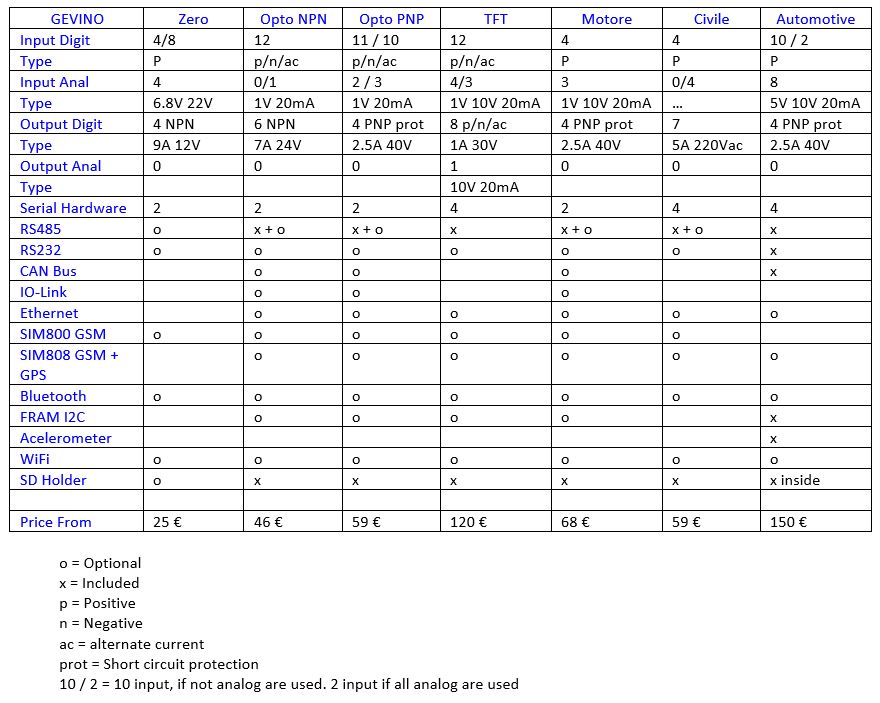 Seguici su Facebook
Ancora nessuna recensione da parte degli utenti.