The Geva designs and produces electronic cards and equipment on customer specification.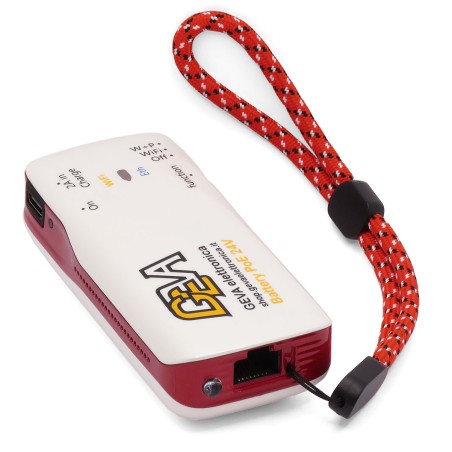  
BatteryPoE v5 24V 15W 7000mA/h
Portable device for alignment and testing of POE internet antennas.
Just for 24V to 48V adapter.
Cambium Cable included.

PayPal protection

Fast Delivery
Function:
Passive Power Over Ethernet Device, Ubiquiti, Mikrotik, Cambium, ecc.
24V 15W POE
Battery Router HotSpot WiFi
7000mA/h for charge external device.
17 Hours Wi-Fi
7 Hours autonomy with 4W load (PowerBeam)
USB-C charge in, 5V 2A = 10W
Led Light
Short-circuit protection, on USB and POE
Charge indicator - 4 led
Automated preparation of CPE antenna.
Detect New CPE.
Auto ssh with username and password.
Send command
Upload config file.
OpenWrt with HTML interface.
VLAN interface
iperf -s always running
Samba 3, for files and memory sharing, USB flash memory.

IEEE 802.3

 (Pin 4 e 5 +24V, Pin 7 e 8 GND) For Cambium you have to create a LAN cable with reversed power pin.
One year warranty.
3 switch state:
USB Out Powerbank
USB + WIFI
USB + WIFI + POE
Accessory:
Hard Case
USB Cable
Lan Cable
Cambium Cable