The Geva designs and produces electronic cards and equipment on customer specification.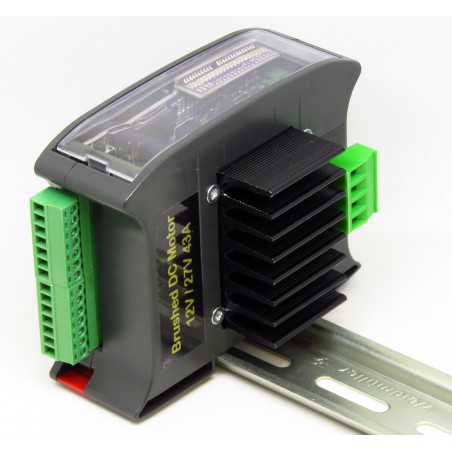  
Brushed DC motor Driver
Installation on the GEVINO opto of
Brushed Driver for DC motor, controllable direction and speed, current reading.

PayPal protection

Fast Delivery
Brushed motors, up to 27V 43A
Speed ​​and direction adjustment.
Motor current reading.
Possibility to read an encoder.
BTS7960  Chip
For other types of motor, Stepper, Brushless, contact us.